Imperial Klingon Forces

MILSIM DIVISION
[HOME]
[UNITS]
[VISUAL]
[AERS]
[JOIN]
[LINKS]
111th RO (chuqwI' DI'vI')

[111th HOME]
[111th VISUAL]
[111th AERS]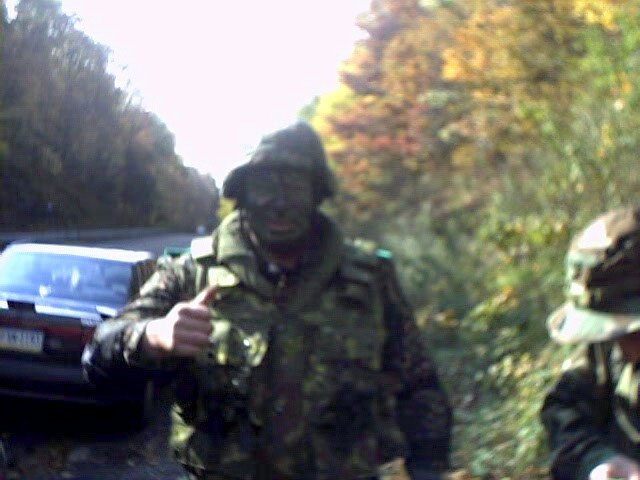 "DOC"
Post: CO
Background: Classified
Weapons Loadout: AGM M-14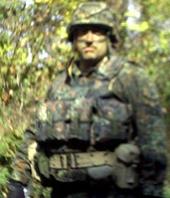 "Storm"
Post: XO
Background: Classified
Weapons Loadout: A&K M4A1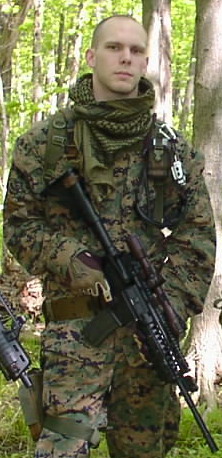 "Roger"
Post: Rifleman
Background: Classified
Weapons Loadout: TM Type 96 (AK-47)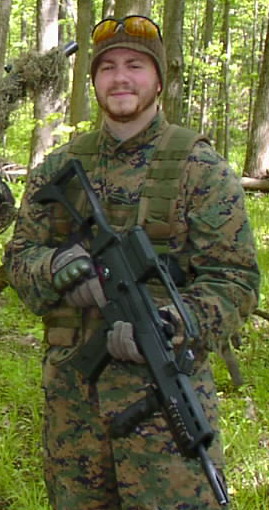 "Geoff"
Post: SAW Gunner
Background: Raised by Wolves
Weapons Loadout: CA G36K w/Drum Mag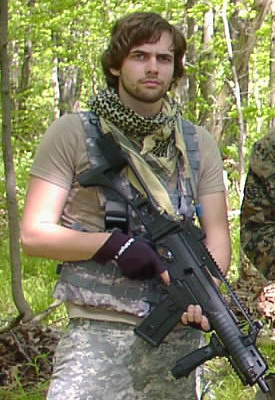 "Ash"
Post: Rifleman
Background: Classified
Weapons Loadout: CA G36C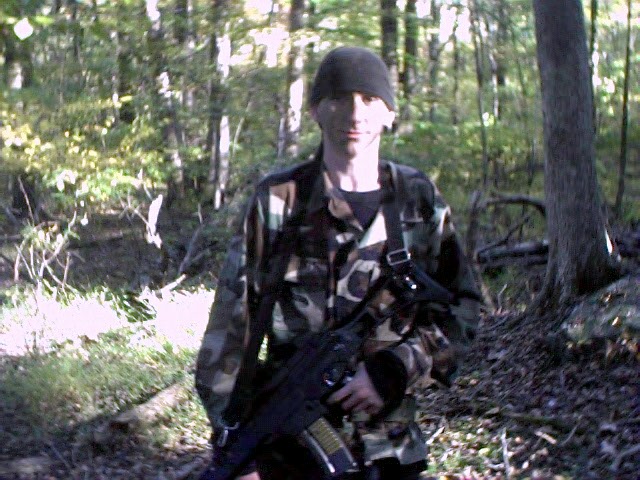 "Serb"
Post: Rifleman
Background: Classified
Weapons Loadout: JLS SCAR

"Titus" Post: Rifleman
Background: Classified
Weapons Loadout:ICS MP5 (Loaner)
111th RO Equipment Loadout
Here's a basic (minimum) loadout that each member of the 111th RO should have with them in the field... - Uniform (Woodland Cam, OD, or Flecktarn BDU's)
- Boots (Black combat or jungle boots)
- Web Gear (2 Canteens, Ammo Pouches (2K rnds min., First Aid Kit, Util. knife)
- PPE (Eye protection - Must conform to ANSI Z87.1 or Military Standards)
- Hemlet (Mitch, Kevlar, or Steel Pot)

111th RO Hit Counter


The 111th RO uses an honor system... Here's how we deal with our hits during an actual game... Head shot - Helm: 1 shot Steel pot or 2 shots kevlar then death, no helm - death
Face - result is death Torso: Body armor - 1 shot allowed, then death
No armor - 1 shot to gut = death
- 1 shot to left side of body = death
- 1 shot to right side of body - death within 10 min if no "medic" is called Hands - 1 shot hand rendered useless Arms - 1 shot arm rendered useless - No medic called within 5 min death will occur Legs - 1 shot leg rendered useless - Limited movement - No medic called within 5 min death will occur Weapon hits - weapon is rendered inoperable until a ressurection Loss of 3 limbs equals death - No medic called within 5 min death will occur The 111th RO uses more realistic (common sense) methods of counting hits since the officers of the 111th are ex-military and hold honor in high regards. Since all shots are based on honor system, we do leave it up to the individuals to decide, but also monitor hits we see and assist in that decision. Any member of the 111th RO that refuses to take a "good" hit and has shown poor judgement in that is relieved from their position for the rest of said game...
Repeated offenses within the 11th RO are brought before the CO and XO for dismissal from the unit. So far to date, this has not happened... ADDED SAFETY RULES

1.) If within 3 meteres (9 feet) DO NOT FIRE: Yell Out "BANG!"
First one to yell it out, wins. Unless you're carrying a side arm of lower than 265 FPS (LPAEP or Springer Pistol) this rule will be followed, NO OTHER EXCEPTIONS! 2.) If you're found DEAD or HIT by Enemy fire, place a RED Hanky or cloth over your head, and stay where you were hit. Lie down and wait for the scenario to end, or someone to call out "DEAD OFF THE FIELD." ONLY IF THE CALL IS GIVEN, should there be a Respawn area on the field, may a player return to combatant status.