IKF Divisions
---
The Following Divisions are Active within the IKF. Military Divisions:
Fleet | Marines | Spec. Ops. | Reserves Combined Divisions:
IKF DC | Quartermasters | Cyber Ops IKF Civilian Life
Changes Coming Soon
---
FLEET


The primary force in the Klingon Military... We are the Hand of the Empire, stretching our Honor and Glory throughout the Galaxy.

,Lord General Zarcon epetai-Ta'raQ, Vice Chancellor
IKV Negh'Var CO

zarcon6593@yahoo.com
Back To Top
---
IKF Marine Corps...


We are the foot-soldiers of the Empire... Our mission is to fight for the Honor, and Glory of the Empire. We are the ones that provide the Navy with support when needed...

Lord General K'moghjIHethas zantai-Ki'RK
IKF High Council Member
DaHar Master
ICV Heghnach CO

kmoghjih@gmail.com
Back To Top
---
IKF Quartermasters


We are the keepers of Costuming and Culture... We look, find, and distribute any and all Klingon information we can.
Need to know where to get a headpiece, costume, or weapon?

General K'robb zantai-Martok - Quartermaster Corps
Captain K'zhar sutai-Khade - Engineering Corps

Look at the IKF Quartermaster & Engineering Corps group on Facebook at:
https://www.facebook.com/groups/394451843986301/
Back To Top
---
IKF Diplomatic Corps...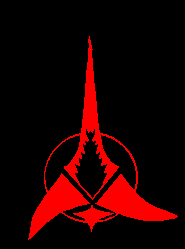 "The IKF Diplomatic Corps is the place for the not so military-minded Klingon.
We are the "Olive Branch" Division. We deal with the relations with other fandom groups and clubs.
The battlefield for us is negotiation chambers and with this comes a certain amount of glory for The Empire. We diligently apply honor, wisdom and pride of being Klingon. We may not fight with betleH, but words are often just as effective."
Visit Our Dilplomatic Page
Khartan, Son of Molnoth - Lead Ambassador, head of the IKFDC
troy.pacelli@yahoo.com
Back To Top
---
IKF Special Operations
This is a conglomerate division that handles all the "special projects" in IKF. These are the ones called in when Naval and Marine forces just won't do.


Under Command of High Council


Back To Top
---
IKF Reserve Forces

Don't exactly have a lot of time on your hands, but you want to play Klingon?
IKF Reservists need only attend 4 regular meetings per year. We know that life sometimes can make our hobbies, and everything else get pushed onto the sidelines. That's exactly why the IKF Reserves were created... To give us an opportunity to play, but on our terms...

Under Command of IKF High Council



Back To Top
---
IKF Cyber Operations

Cyber Ops is an interesting division to describe... There is NO formal command structure, and was designed to assist other IKF members with the creation of Web Sites... Now, included in that is the restructure of our "Cyber Fleet" in which we are currently debating how to set it up to work more effectively...

For A List Of Cyber Ops Personnel

ikf@juno.com
Back To Top
---
IKF Civilian Life

The Civilian Life is for those that are not interested in the daily operations of the Klingon Military Forces... But rather the culture behind the warrior... Many aspects are studies, such as Art, Religion, Language, Food, Etc... Currently there are many within IKF, but there is no sole chapter devoted to just civilians. They serve along side the warriors with no conflict in ship operations. Civilians jump is when assistance is needed...

For More Info on Civilian Life

IKF@juno.com
Back To Top
---