What is an RIP? It's like a one day outdoor con, or an SCA event done Klingon Style.
Everyone is welcome to participate in most of the events (betleH Fighting is the exception). It's an excuse for us and our families to get together in public and "strut our stuff" to show everyone what kind of fun we can have.
BetleH, Brats, Burgers, and Bragging are what this is all about!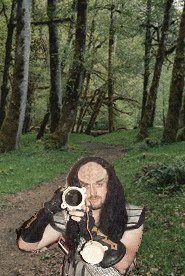 IKF's Romp In the Park (RIP)

Series 2007 TO BE ANNOUNCED - Typically held at each meeting during Summer months Events List
BetleH Demo, Tourney, Best Death Contest, Pickup Fighting, Bear Pit's and More...

Fighter Classes and Weapons Construction Workshops

Barbecue, Poetry Contests, Boasting Circle, Klingon Insult Circle, Family and team oriented games, Various Conversations, Silliness, General Mayhem, and much More