Operations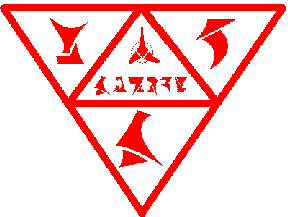 In this section you'll find useful tools for Officers and Crew of the IKV NasToj.
Meeting Schedule
IKV NasToj General Meeting Next meeting: COOKOUT & Pre-Con Gathering Date: FRIDAY APRIL 26th at 7:00pm

Location: Chancellor and Lady Rustadzh's Home - Contact for more info

REQUIRED ITEMS: Coats - and Pot Luck items
Command Officers Tools:
CO's Bible General Crew Tools: IKF Guidelines IKV NasToj Handbook Extras: NasToj Vocal Torture Unit Handbook: Update Coming Soon IKF Fighter's Guild (betleH combat rules) Event Waivers
---
I.K.V. NasToj Handbook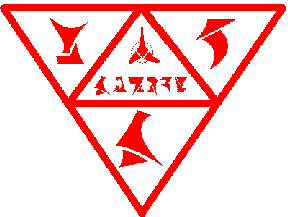 Table Of Contents: NOTE: Some of the information gathered for the handbook are found in other pages within this site. New windows will be opened for that information to be shown. Introduction: Found Here Section 1: Ships History and Record of Battle: Found Here Section 2: CO's Dossier: Found Here Section 3: Command Staff and Crew: Found Here Section 4: Ship GuidelinesFound Here Section 5: CO's Standing OrdersFound Here
---
Introduction Greetings Warrior! Welcome aboard one of the oldest ships in Klingon Fandom. The IKV NasToj. Her history and traditions are now a part of your history and traditions. It is our intention that your tour on this vessel teach you a great many things, As having you as a member of her crew will teach us a great many things. Since -1/9005.07 the IKV NasToj has served the Klingon Empire with Honor and Glory. (More information about her record of battle may be found in section 1 of this handbook.) Her halls have seen a great many battles, and her hull is full of the scars you would expect to find on a ship of her age. NasToj means Vicious Trick. The name was given to her by Lt. Gegh tai-Krull, as a tribute to a time honored Klingon Tactic. And The NasToj lives up to her name. Just when the enemy thinks it's safe, we come back, without warning, and we do what we do best! We do not believe in politics here. If you want that, go watch the senators on Romulus squabble over their Empire, or watch the Federation decide on how to dress. We have no room for political agendas here. We've had enough of that in our earlier days, now we're here to play. On this ship, the CO makes the rules. The CO (Commanding Officer) listens to his officers and crew on items of importance, and is a reasonable man, but he makes the rules. As it is on every Klingon Vessel. (The rules can be found in sections 3 and 4, and the CO's Dossier can be found in Section 2). Our Ship's Motto is: "Honor, Strength, NasToj" And our ship's song is "Don't Tread on Me." We are a fun group, and we work together. If you keep that in your mind and heart, we'll all get along fine. Read on, and if you have questions along the way - feel free to contact me!

Thought Admiral Kethas epetai-Rusatdzh
Chancellor, Imperial Klingon Forces
IKV NasToj Commanding Officer
Return to Table of Contents
---
Section 4 - Guidelines These are the basic rules of play. Aside from the IKF Bylaws, which govern ALL IKF chapters, these are the few that the command staff pay rather close attention to. The following are abridged to shorten the handbook and give our interpretation on them. Reference numbers on where you can find them within the IKF Bylaws are also there. I. Mission of the IKV NasToj (IKF HB Sect. I) The mission of the IKV NasToj is to seek fun in any way possible while assisting the local community and assisting with any IKF sponsored activities. II. Ranks and Promotions (IKF HB Sect. II) One will be promoted, recommended for promotions, or given awards based upon their personal involvement, and at the discretion of their commanding officer. III. Chapter Operations (IKF HB Sect. III) A.) NO DUES B.) CO makes the rules and takes into advisement from the XO and Command Staff/Department CO's. IV. Dress Codes regarding Uniforms IKV HB Sect. VIV) Basic Black (Boots, pants, shirt) will get you promoted to Lt. tai-
Battle Sashes to be worn by Lt. Cdr. and up
ONLY Command Officers may wear Command Cloaks
Wear ONLY awards you have earned
NO Live Steel! V. I.C.O.C. (IKF Codes Of Conduct - IKF HB Sect. X) Minors do NOT Drink.
Adults USE MODERATION and COMMON SENSE No ILLEGAL SUBSTANCES (Drugs) ALLOWED, PERIOD!
Back to Table Of Contents
---
Section 5 - IKV NasToj Standing Orders The following are direct orders from the CO.
These are as solid as steel in our eyes! 1.) NO Disrespect of, or from, ANYONE of ANY KIND will be tolerated 2.) SPEAK UP! If there's a problem, say something. DO NOT sit on it or ignore it.
The command staff cannot fix it if they don't know about it. 3.) Opening your mouth will result in the following penalties... A.) If it's a good idea, you'll probably end up running with it.
You may even get promoted or awarded for it too! B.) If it's a bad idea or "stupid" comment, prepare for retalliation and teasing by those around you!
In fact, count on that for the first one as well! 4.) Promotions are the CO's way of mentally torturing the crew. 5.) If you vote in favor of the group hosting or assisting with a project
be prepared to follow through and help in the execution of said plans. 6.) DO NOT EMBARRASS the SHIP, SECTOR, DIVISION, or IKF! 7.) ALL CREWMEMBERS MUST ATTEND AT LEAST 4 MEETING A YEAR to RETAIN MEMBERSHIP! 8.) HAVE FUN!!! Welcome Aboard!
Back To Table Of Contents