Imperial Klingon Forces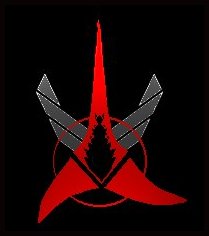 Tactical Fighter Wing
HISTORY The IKF-TFW (IKF - Tactical Fighter Wing) is comprised of many warriors who play Starfleet Academy, Klingon Academy, Crimson Skies, and other Flight Sims over the Internet. The IKF-TFW was designed to combat Federation forces abroad in on-line mulitplayer Starship and Arial combat.

Our job is to defend the Empire against all who may oppose us, that's easy.
Finding worthy opponents, that's the hard part!. The TFW (Tactical Fighter Wing) has been in operation since December, 16th of 1997, when Starfleet Academy first came out. We were successful in the past with our engagements, and were having quite a blast. However, schedules collided and other more personal factors were also involved with the long slumber of the IKF-TFW. Around early 2002 several of the original TFW warriors e-mailed the CO of the IKF-TFW (Kethas) and sugegsted that he start things back up as a rash of newer games were coming into popularity over the net. And the TFW was reborn, from the ground up. We did play primarily on HEAT.NET, but since the falling of HEAT, we now play on KALI. Our Parent organization, the IKF (Imperial Klingon Forces), has been involved with Klingon fandom, portraying Klingon culture in real life, since August of 1994.
Check our site for more details on the IKF.